Unwind In A Sauna
Saunas are the ultimate extension of an already healthy lifestyle. Offering your personal slice of sweet seclusion to relish the healing power of a deep sweat session. With various sizes and heating technology to choose from, you will find the sauna of your dreams within our range. Detoxified skin, improved sleep, and expedited muscle recovery are just one sauna session away.
Top Selling Saunas
Why buy a sauna?
In our busy worlds of the daily grind and hectic sports agendas, a sauna is a welcomed environment to soothe muscle tension and aching limbs with the aid of high temps of steam and therefore humidity. As your muscles relax, so does your mind. Unwind and ease tension to set your clear goals and feel on top of your game! With regular sauna sessions you'll feel mentally ready to take anything on. Goodbye foggy mind and hello world.
Relaxation & Sleep
The most immediate relief that a sauna provides is simple relaxation. See it melt away the stress and tensions of everyday life. You'll feel rejuvenated, rested and restored. Perfect to help with sleep.
Glowing Complexion
The sweating achieved after a few minutes in a sauna carries off deeply imbedded impurities and dead skin cells, leaving the skin glowing and immaculately clean. It stimulates the sweat glands, releasing built-up toxins and waste.
Muscle Recovery
Increased blood circulation carries off metabolic waste products and delivers oxygen-rich blood to oxygen-depleted muscles so they recover faster.
Eases Joint Pain and Stiffness
Radiant heat therapy is used to treat patients suffering from many forms of arthritis. It has been proven to help with the treatments of sprains, joint stiffness, muscle spasms and many other muscular-skeletal ailments.
Don't just take our word for it!
NZ's leading athletes and sports specialists use Alpine Saunas to take their performance and recovery to the next level.
Jane Watson
Elite Netballer, Jane Watson, believes regular sauna use is a game changer when it comes to physical recovery as well as total relaxation.
"My training is frequent and can get very full-on. I really notice the difference if I have a particularly hard training day and skip my sauna session afterward, I'm definitely more fatigued the next day, says Watson.
Dave Wood
Dave Wood is a movement and breathing specialist who works with elite Kiwi athletes to enhance their recovery, endurance, and ability to remain calm under pressure.
Through his training of top athletes, he's found regular sauna use to improve cardiovascular health, improve brain function, and provide mental resilience as well as stress management.
Wood says after you begin sweating in the sauna, your cardiovascular system engages, and the heart rate rises to facilitate expanded blood vessels. "At this stage of your sauna session, the body begins to harvest all of the benefits of actual exercise except you are passively sitting in relaxation," says Wood.
The Alpine Difference
The #1 Spa Pool Company in New Zealand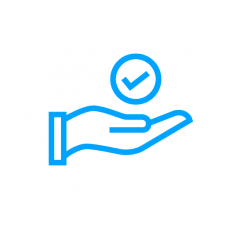 Best Value
With incredible specs and amazing prices, you wont be able to find a better deal anywhere else.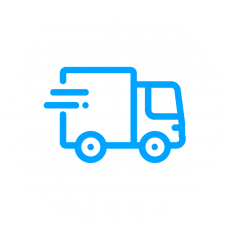 Ready When You Are
With stock on hand, there's virtually no waiting time for you to get your own personal slice of heaven.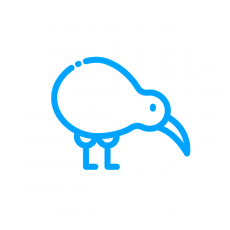 Kiwi Owned and Operated
You can relax knowing that you are supporting the growth of New Zealand.
Call the Shots – Choose How You Relax
When shopping for a Sauna, the first decision to make is; what type of heat source do you prefer? Alpine stocks a selection of both, Indoor Infrared Saunas, and Traditional Steam Saunas.
Traditional Steam Saunas
Our Range of Traditional Steam Saunas use Sawo Heaters combined with hot rocks to control temperature and humidity to soothe aches; pains, and calm your nerves, leaving your body and mind feeling refreshed and relaxed
Infrared Saunas
Our range of infrared saunas operates at lower temperatures, making it a gentler method for people who can't tolerate the heat of a conventional sauna, while still getting the array of health benefits included. A traditional sauna uses heat to warm the air, which in turn warms your body. An infrared sauna heats your body directly without warming the air around you.
Be Inspired
Discover how Alpine Spas have enhanced NZ properties.
Shop now
The Ultimate Sauna Experience
Your skin is the largest organ of the body so by getting your sweat on in a sauna, your pores are opening up and releasing the unwanted toxins and flushing out the bad. A sweaty sauna session can cleanse your body from top to toe and will kick your immune system into defence mode. Get the blood flowing through your body as efficiently as you can and light up every cell with oxygen and nutrients. A sauna session is a sure way to beat fatigue and aid a better night's sleep.
Talk to Us
Christchurch
Showroom Open
Mon – Fri: 9am – 5pm
Sat– Sun: 10am – 5pm