Is the Olympus Swim for you?
SWIM & LOUNGE
With three swim pumps, this model is for those recreational swimmers looking to get in some swimming exercise in the comfort of their own surrounds. Your fitness goals await with options for all levels, ages, and stages. You can be sure to improve your health, strength, and swimming ability. This seven seater has six hydro-therapy massage seats to really get you in the zone of full R&R. The two flood lights and six mood lights and angle fountain add to the experience and set the atmosphere to your backyard sanctuary. With the Four Layer Insulation – Shell, Cabinet, Base and Pipes, and the two lockable covers and Cover Lifters, you can rest assured the heat is kept locked in at a low cost so all you need to do is sink into the calm of the warm waters.

The Olympus Platinum is our two-in-one swimming spa combining the luxury of a hydrotherapy spa with the versatility of a modern swimming pool all in one space. By combining spa and swim zones, everyone is able to relax and enjoy the same space. It also allows your swim spa to make the most of its space.
With all swim zones combined into one pool, the Olympus Swim allows for an easy transition between activity and relaxation, meaning you can immediately follow on from your exercise regime with a luxurious hydrotherapy massage. Its layout is convenient for families as everyone can relax together in the same space or the little people can enjoy a splash around down at the other end of the pool while the adults relax and monitor from the comfort of the spa seats (splash-free zones).
Free Delivery Options*
Ask us for more details.

Premium Warranty
Market leading warranties.

60 Day Satisfaction Guarantee
Buy with confidence.

12 Months Interest Free
Relax now, pay later.
Olympus Swim Spas
Choose from 3 models
Splash
1 Swim Pump
Perfect for those looking for a gentle current, or simply an above ground pool.
Swim
3 Swim Pumps
This model is for those recreational swimmers looking to get in some swimming exercise.
Swim Pro
4 Swim Pumps
This model is for the more serious swimmers who need a strong current to swim against.
Compare models
Dimensions
Brand

Alpine Spas

Total Seats

7 Seater

Massage Seats

6x Hydro-Massage Seats

Water Care

Ozone & UV Purification Systems

Insulation

Four Layer Insulation – Shell, Cabinet, Base & Pipes

Lighting

2x Floodlights + 6x Moodlights

Water Features

Angle Fountain

Design

Canadian Designed
Dimensions

500 x 228 x 137cm

Water Capacity

6475L

Dry Weight

1530kg

Swim Jet

3x Focus Swim Jets

Jets

74 Premium Jets

Control System

SpaNet SV3

Heater

5.25kW Heater

Jet Pumps

3x 3HP Water Pumps

Circulation Pump

Dedicated Circulation Pump

Filtration

4x 50sq ft Microban Filters

Cover

2x Lockable Covers + Cover Lifters

Shell Material

Lucite Cast Acrylic

Cabinetry

Standard Cabinetry

Frame

Galvanised Steel Frame

Power

45 Amps

Warranty

10 Years Structural, 5 Years Acrylic Shell, 5 Years Heater & Jets, 2 Years Equipment.
Action packed
With options for all levels, you can be sure to improve your fitness and swimming ability.
Swim Endlessly
Our incredible turbo flow swim jets make sure that you have a consistently strong current to swim against. Whether swimming or walking against the current, you can adjust how strong the jets are to maximise your exercise.
Please note, the Swim and Swim Pro models are best suited for swimming.
Swimming Tether
The swimming pole helps to add extra resistance for those experienced swimmers and also aids in keeping you directly in the jet stream.
Single Zone
By combining spa and swim zones, everyone is able to relax and enjoy the same space. It also allows your swim spa to make the most of it's space.
Mountain Pure™ Water Sanitisation
The ultimate in water sanitisation features to maintain crystal clear and clean
water at the lowest possible daily operating cost.
Ultra-Violet Purification
Water passes through a UV light
destroying 99% of harmful bacteria and organisms, which means less chlorine for your spa.
Ozone Sanitisation
Ozone is drip fed into our unique turbo mixer as your water cycles, allowing it to effectively kill bacteria.
WhisperQuiet™ Circulation Pump
Our WhisperQuiet™ dedicated circulation pump helps water filter more often, making it cleaner, while also reducing filtration noise by up to 90%.
Microban™ Filters
Our antibacterial filters work by continuously fighting the reproduction of bacteria in the water. With a Microban™ coating, they provide crystal clear water and need replacing less often.
Smart Filtration

Energy Efficient
Our Spas recognise that they are filtering while heating, so automatically adapt filtration cycles to save on power.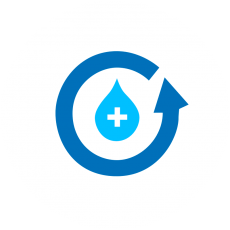 Daily Auto Sanitise
A daily purge of the plumbing lines as part of the sanitising cycle ensures your water remains fresh and ready to use.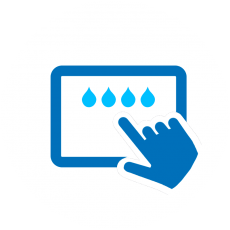 Programmable Filtration
Program your daily filtration cycles to suit you, from 1 – 24 hours daily. You can also set a sleep timer to silence the spa while you are asleep.
Hot without the bother.
Our insulation is critical in keeping your swim spa warm and your power bills low – even in an Arctic Winter.
Alpine Insulation™ – Four Layers
Foam Shell
Each shell is surrounded with high density insulation foam – up to 2" thick.
Perimeter
Layered with thick ThermaShield panels & an infrared heat reclamation lining.
ABS Base
An ABS moisture shield minimizes cold air surrounding the components.
Pipes
Spray Foam surrounding water pipes provides heavy duty insulation.
Alpine Arctic™ Cover
Our covers are specifically designed to keep heat in and moisture out. With 1" thicker insulation than other models on the market, you can be sure your spa will stay warm – even in the depths of winter.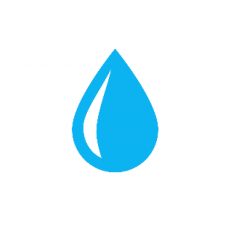 Drainage
Drainage grommets allow trapped moisture to escape keeping your cover light.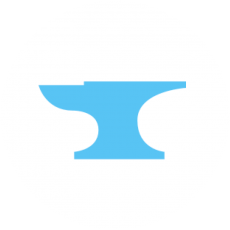 Metal Channel
Two metal channels provide support against snow or accidental damage.
Lock it down
Eight straps secure your cover against strong winds or unwanted access.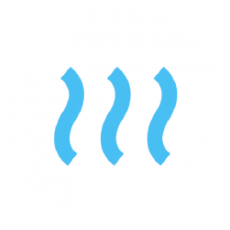 Full Steam Seal
Full length seal insulates the entire fold of cover and reduces heat loss.
Save a watt – save a lot.
Smarter features that keep your running costs low.
SpaNet® Control System
Our impressive SpaNet® control system and heaters have been specifically designed for efficiency. With an easy to use interface, you can make the most of its features to keep your bills low.
Energy Saving Modes
Our spas use dynamic thermal tuning to run more efficiently. It monitors the use, cool-down and heating cycles to adapt the heating system to minimise power use. This can lead to savings of up to 20%.
Heat Pump
Slash your heating bills by up to 75% by adding a heat pump to your swim spa. A heat pump uses a tiny portion of energy to generate the same amount of heat, literally paying for itself.
The gold standard.
Over 40 hours of workmanship go into each Alpine Swim Spa.
Quadplate™ 4 Layer Shell
Created by Lucite® America – one of the largest and most trusted acrylic manufactures worldwide.
Our shells use a 4-layer QuadPlate™ lamination process and are cured in a temperature and humidity controlled oven to last the test of time.
Our Sterling Silver acrylic (white with a silver marble Wash) enhances LED luminosity and appears visually cleaner compared to darker colours which can show water marks.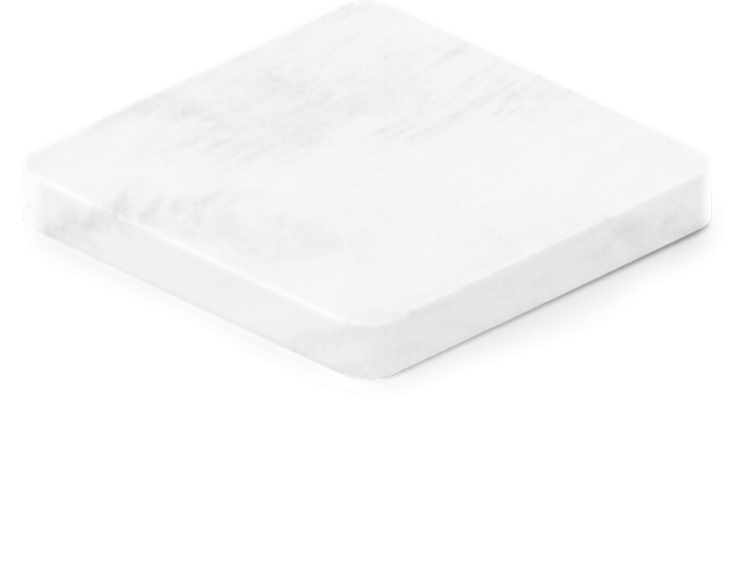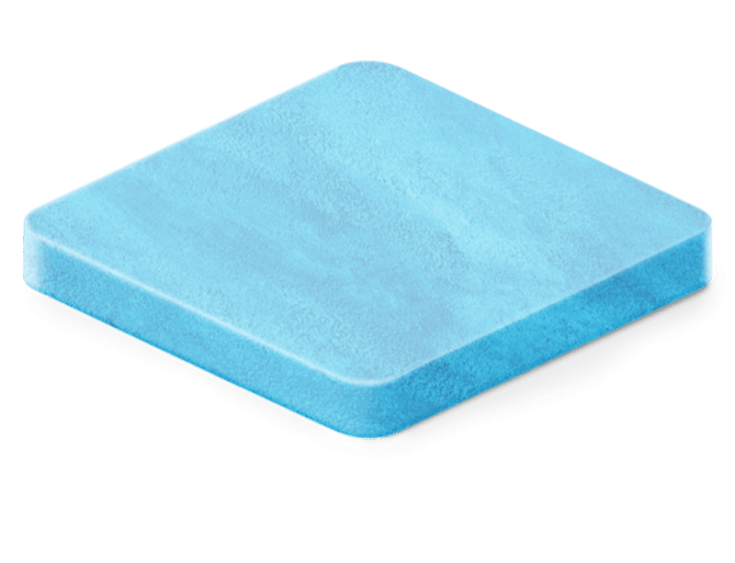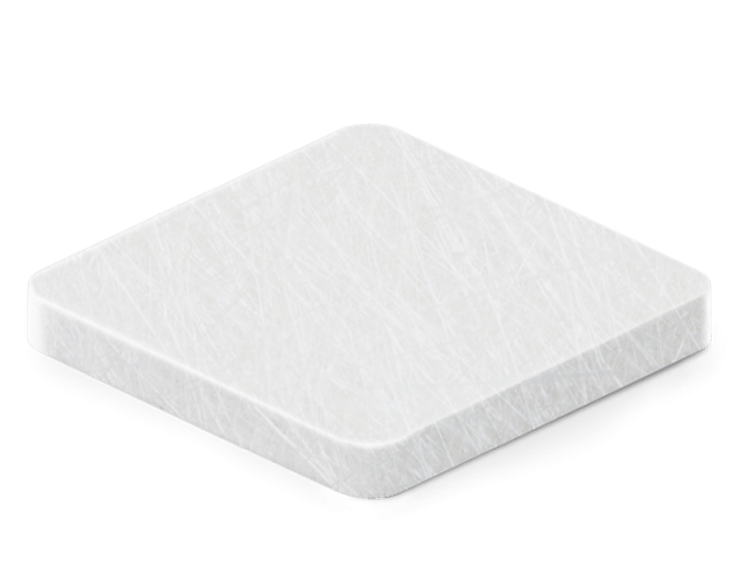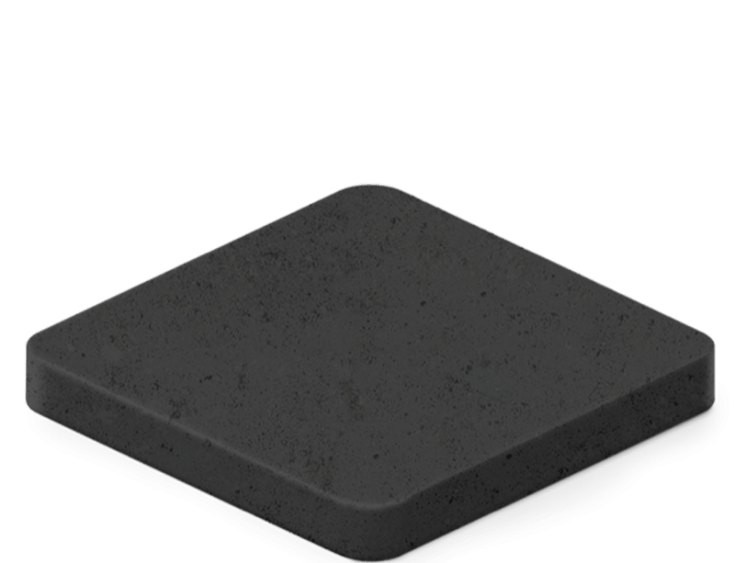 +
Created by Lucite America – one of the largest and most trusted acrylic manufactures worldwide. Our shells use a 4-layer QuadPlate lamination process and are cured in a temperature and humidity controlled oven to last the test of time. Our Sterling Silver acrylic (white with a silver marble Wash) enhances LED luminosity and appears visually cleaner compared to darker colours which can show water marks.
+
Vinyl Ester Resin
Seals, waterproofs and provides maximum adhesion
+
Fibre Glass Coat
Multi-layered with marine grade resin for strength
+
Ashland® USA Made Resin
Provides ultimate rigidity and durability
Cabinet
Traditional timber cabinets attract mould and mildew and require regular maintenance. With our UV stabilised polypropylene cabinets, you don't have to worry about any of that.
Base
Sealed with a thick, durable ABS base with additional layers of insulation on top, your spa is protected from the harsh elements and any potential vermin.
Galvanised Steel Frame
To make our swim spas as strong as possible, our swim spas are built with a galvanised steel frame. This means they'll never rot, won't deteriorate like wood and last the test of time.
The other good stuff.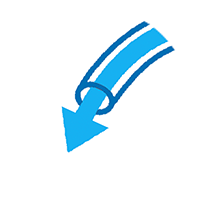 FlowFlex™
With no twisted or rigid corners, you are able to get the maximum water pressure from your jets.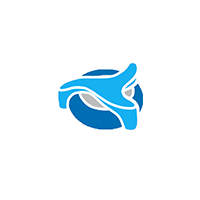 Diversion
Easily switch jet pressure between seats with our diversion valves – allowing you to receive the ultimate massage.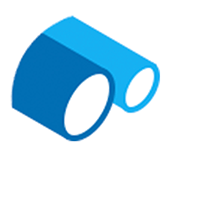 Intake
A 2.5" intake head on our pumps offers 25% more water pressure than 2" models from competitors.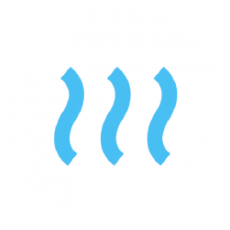 Variable Heater
A variable heater allows the swim spa to maintain its heat while the swim jets are on by lowering the heater, rather than turning it off.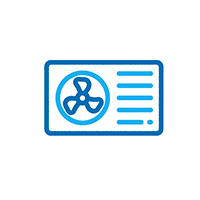 Heat Pump Integration
SpaNet allows seamless integration of a heat pump with automatic detection. The spa also offers a plug-n-play direct cable connection for ease of use.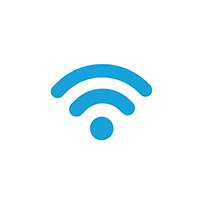 Wifi Compatible
Control all the important features of your spa from wherever you are with the SpaLink additional add-on.
Hey good lookin'
Features that make your spa stand out.
Premium StarLight LED System™
Illuminate your spa and create the perfect setting with our programmable Premium StarLight LED System™. Choose from Relax, party or entertainment modes with up to 20 colours.
Cascading Waterfall
Relax to the sound of trickling water from the multi-colour, back-lit LED waterfall with adjustable water flow.
Relax. Unwind. Recover.
A soothing massage – anytime you like.
Hydrotherapy
Treat yourself to a soothing massage – any time you like. Feel the tension in your body and mind melt away as you enjoy the various jets. Every body is different, which is why we provide a variety of jet options and the ability to interchange them.
Make the most of it
Additional extras to enhance your spa experience.
Wifi Upgrade
Control your spa from wherever you are! The SV-Smart Link module add-on allows you to control the jets, temperature settings and more – all from your smartphone or tablet. You can even connect it to Alexa or Google to control your spa by voice commands!
Rolling Cover
Without compromising on insulation, our Premium+ models now include a rolling cover – making it super easy to put on and take off with just one person. No messing around with cover lifters needed.
Premium Warranty
Every Alpine Spa is backed by an impressive warranty to give you peace of mind.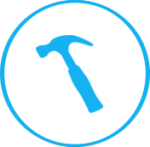 10 Years
Structural Warranty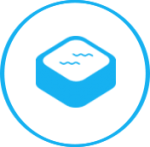 5 Years
Acrylic Shell Warranty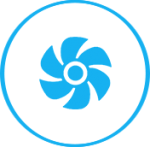 5 Years
Heater & Jets Warranty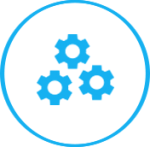 2 Years
Equipment Warranty
Happiness delivered for free
*
We can deliver anywhere in the country – we also have free delivery available to 28 depots nationwide!
Can we deliver to you? Enquire now for information on delivery depots, manpower, driveway, hiab and rural deliveries.
Frequently asked questions
ALL YOU NEED TO KNOW ABOUT THE OLYMPUS SWIM
Are Alpine Spas good quality?
We value integrity here at Alpine Spas and take exceptional pride in our products. We proudly guarantee that every Alpine Spa is meticulously crafted with over 40 hours of skilled workmanship involved. 

All of our spas are fitted with industry-leading components, such as Balboa® and SpaNet control systems. We use American-made Lucite® acrylic shells and the latest in water purification systems. Each model is also fitted with our robust Four Layer Insulation System, designed to heat your spa quicker and save you money.
Do I need to fence my spa pool?
In most cases, the answer is no. We're a safety-first company and carefully design our portable spas to meet the fencing requirements stipulated in Council requirements. 
Here are the stipulations made by councils.

A cover may be used as a barrier for a small heated pool with a water surface area of 5m² or less and with walls that stand 760mm above the adjacent floor or ground. 

The cover must restrict the entry of children when closed. 

The cover must be able to withstand a reasonably foreseeable load. 

The cover must be able to be readily returned to the closed position and have signage indicating its child safety features.



Our spa covers far exceed the minimum requirements outlined. 
Do you do finance?
Yes, we work directly with GEM finance to offer our customers practical finance options.

GEM finance is one of New Zealand's leading finance providers and works in conjunction with most major retailers around the country. 
Visit our finance options page for more information. 
Does the spa come with a cover for the top of the spa?
Yes, all our spas and swim spas come with fully insulated, lockable covers. Our spa covers are specifically designed to trap the heat, even in the depths of winter!  
What type of base do I need to place my spa on?
Your spa must be placed on a sturdy, flat surface that won't move or waiver under the total weight of your spa once it's filled. Do not place your spa on grass.
A better spas experience starts here
The Alpine Promise
We stand behind all of our swim spas.
NZ Wide Service Agents
We understand the importance of speedy after-sales service. We hold a full inventory of spare parts for fast service in the unlikely event of a repair. Our highly skilled technicians can go directly to you, anywhere in New Zealand.
Industry Respected Componentry
An Alpine Spa contains only quality parts widely available and respected in the spa pool industry. We've hand-picked key trustworthy brands from Australia, USA and North America to supply components suitable for New Zealand conditions to ensure your spa pool lasts the test of time.
We guarantee you'll be impressed.
Literally. We love our Spas and we know you will too. Within 60 days if you're not satisfied, send it back and we will provide a full refund!
Learn more
You're going to love these