Is the California for you?
Soak in style
Soak in style with our alluring USA-Made, California 6-seater Spa. Stretch all the way out in the reversible lounger while your nearest and dearest get comfortable in one of the 5 hydromassage seats.
Equipped with two grunty jet pumps and 48 jets, the hydrotherapy on offer in this Spa is truly first-class. The addition of our StressRelief Neck and Shoulder Seat™ is intelligently designed to target the areas known to hold tension and stress through the upper body. A large footwell in the floor of the Spa eliminates any awkward leg crossovers, while carefully placed jets provide a therapeutic foot massage.

Our California also takes the hassle out of water care, courtesy of its comprehensive EcoPur™ Charge Water Purification system, constantly working behind the scenes to sanitise your water. The cascading Waterfall also plays a part, pulling water from the bottom of the Spa and pouring it over your filter to ensure you and your loved ones are soaking in the cleanest, clearest, and most inviting water possible. Noisy filtration cycles are a thing of the past, thanks to California's QuietFlo™ Dedicated Circulation Pump.

Icynene™ Full Foam Insulation ensures this Spa can perform at maximum capacity under even the harshest conditions. It also helps the Spa operate at optimum efficiency, which is great news for your monthly power bill.
For a final finishing touch, California lets you select the mood for your soak with its Orion Light System™ offering a multitude of color schemes for any occasion.
Nationwide Delivery
Ask us for more details.

60 Day Satisfaction Guarantee
Buy with confidence.

Premium Warranty
Market leading warranties

12 Months Interest Free
Relax now, pay later.
Included Premium Features
Icynene™ Full Foam Insulation
$1,500
EcoPur™ Water Management System
$2,000
QuietFlo Water Care System™
$999
Premium U.S.A Lockable Cover
$899
Orion Light System™ + Waterline LEDs
$299
Total value of included features
$6,196
We don't charge for extras!
Found A Lower Price? We'll Beat It!
We know Spa Pools, we know quality, and we definitely know value, so if you can find a better price on the same spec'd in-stock Spa, bring it to us and we'll beat it! T&C's apply.
Talk to our friendly sales consultants for more info or phone us on 0800 99 33 88
Learn More
The California
Dimensions
Brand

Master Spas®

Total Seats

6 Seater

Massage Seats

5x Hydro-Massage Seats, 1x Hydro-Massage Lounger

Lighting

Orion Light System™

Water Features

Cascading Waterfall

Water Care

EcoPur™ Charge Water Purification

Insulation

Icynene™ Full Foam Insulation

USA Made

Proudly Designed and Built in U.S.A
Dimensions

239 x 239 x 92cm

Water Capacity

1760L

Dry Weight

408kg

Jets

48 Hydrotherapy Jets

Control System

Balboa® TP600 Control System

Jet Pumps

Dual-Speed 3HP Powerful Jet Pump + Single-Speed 3HP Jet Pump

Heater

3kW Balboa® Heater

Circulation Pump

QuietFlo™ Dedicated Circulation Pump

Filtration

EcoPur™ Charge Water Purification

Shell Material

Lucite® Cast Acrylic – USA

Power

240V, 32 Amps

Warranty

Lifetime structural. 8 years acrylic shell, 5 years heater & jets, 2 years equipment. + Satisfaction Guarantee – 60 Day money back returns policy!
Master Crafted in the USA
The perfect spa experience begins with a impeccably designed and constructed spa pool. Master Spas® are proudly made in the Fort Wayne, Indiana, USA.
Master Spas® operates out of a state-of-the-art, 33-acre campus, they are the largest swim spa manufacturer in the world, and largest portable spa and hot tub manufacturer that makes 100% of our product in the USA. The management team has over 150 years of spa manufacturing success, and one of the strongest track records in the industry.
Reputation for innovation
Each spa pool design is specially engineered and designed to deliver enhanced therapy through smart, innovative design features. For us, quality is a way of life and a state of mind. That's why we implement rigorous standards, premium quality components and an inspection process second to none.
Your rightful place on the throne
An engaging layout or a place to relax – it's up to you.
Single Lounger
Ergonomically designed for maximum comfort with an array of selected jets for ultimate hydrotherapy.
Four Massage Seats
These seats allow you to be engaged in the conversation while also receiving a fantastic massage.
EcoPur™ Water Management System
The cutting-edge EcoPur™ Water Management System utilizes sanitisation methods—Ozone and a combination of copper and zinc produced by EcoPur® Charge filtration—to create a more effective hot tub sanitation solution than any other system on the market. The combination of these natural sanitizers supports overall water quality and reduces the amount of harsh chemicals needed to maintain optimal water balance.
Additionally, the QuietFlo Water Care System™, Master Spas® hot tub circulation pump technology, which circulates the water even when the hot tub is not in use. The synergy of these elements combined with QuietFlo™ water circulation creates a simplicity and efficiency in water sanitation that is unmatched.
Copper Zinc Sanitisation
The unique combination of copper and zinc in the patented EcoPur® filters creates an electro-chemical reaction that eliminates many microorganisms and removes heavy metals, such as lead and mercury.
Ozone Sanitisation
Ozone is drip fed into our unique turbo mixer as your water cycles, allowing it to effectively kill bacteria.
QuietFlo Water Care System™
The QuietFlo Water Care System™ utilizes a hot tub circulation pump to maximize efficiency in spa heating and filtration. The hot tub circ pump moves water at 240 litres per minute through the EcoPur® Charge filtration system, filtering the water when the spa is not in use. By keeping the water moving at preset intervals, the circulation pump ensures hot tub water remains filtered and heated evenly.
In addition to improving water filtration, maintaining a slightly elevated water temperature allows the spa to heat up more quickly, ensuring it's ready when you are. Without the circulation pump, the water would be still, which results in increased demands for spa chemicals and additional time to heat the water to the desired temperature prior to use.
EcoPur® Charge Water Purification
The EcoPur® Charge hot tub water purification and filtration system is Master Spas® newest advancement in clean water technology. This revolutionary hot tub filter is engineered to work in concert with both the Mast3rPur™ and QuietFlo™ systems. The EcoPur® Charge hot tub filter replicates the way nature uses copper and zinc to purify water and remove dirt, bacteria and algae.
The hot tub filter fabric is wound tightly into a nautilus cell and is encased by a spring core that allows for maximum water flow. As the water flows through this master core, it is charged by low levels of copper and zinc oxides; these natural elements are safe for your hot tub and create a more efficient way to maintain clear, clean water. By filtering water the same way Mother Nature does, this technology reduces water-soluble heavy metals and, in the process, decreases the amount of harsh chemicals needed to purify the spa water. EcoPur® Charge also controls scale, bacteria and algae, safeguards the hot tub's plumbing and helps prevent damage to swimwear.
Engineered for the world's harshest climates
Our insulation is critical in keeping your spa warm and your power bills low – even in an Arctic Winter.
Icynene™ Full Foam Insulation
Master Spas' environmentally friendly full foam insulation provides the most efficient heat retention available in any spa on the market. Full foam not only keeps running costs low, but also adds structural support to the spa which lengthens the life of its components. Our full foam insulation ensures that you end up with a better spa pool that is cheaper to use.
Premium U.S.A Spa Cover
Our covers are specifically designed to keep heat in and moisture out. With 1" thicker insulation than other models on the market, you can be sure your spa will stay warm – even in the depths of winter.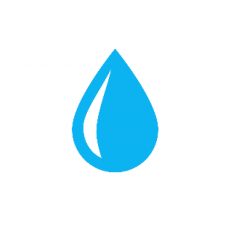 Drainage
Drainage grommets allow trapped moisture to escape keeping your cover light.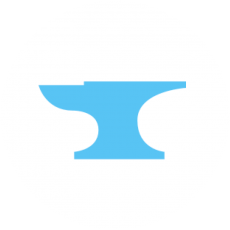 Metal Channel
Two metal channels provide support against snow or accidental damage.
Lock it down
Eight straps secure your cover against strong winds or unwanted access.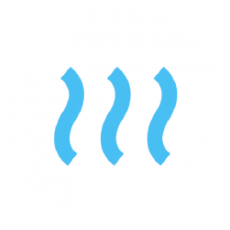 Full Steam Seal
Full length seal insulates the entire fold of cover and reduces heat loss.
Unique Design
Unique features that separate us from the rest.
Technology Tailored to You
Master Spas® control system powered by Balboa® takes spa control to a whole new level. With this easy to use digital system you can set temperature, jets, lighting settings and more all at the touch of a button.
Wifi Upgrade
Control your spa anytime, anywhere, anyplace! The Balboa Worldwide App (bwa™) module add-on allows you to control the jets, temperature settings and more – all from your smartphone or tablet.
Talk to a sales consultant today about purchasing the bwa™ module upgrade with your Spa Pool and enjoy water that's ready whenever you want to take a dip!
Cascading Waterfall
Listen to the calming sound of falling water while you sit back and enjoy a soothing massage. Our water features are designed to enhance the power of meditation and relaxation. Water meditation can help cleanse your mind and reduce stress on your body.
Relax. Unwind. Recover.
A soothing massage – anytime you like.
Master Blaster® Hydrotherapy Jets
From deeply relaxing to powerfully invigorating, the Master Blaster® Hydrotherapy Jets offer a full range of massage types. Swirling, pulsing, streaming or penetrating, Master Spa's jets work effectively for virtually every therapeutic technique.
Experience Master Blaster® Hydrotherapy Jet-driven water today to feel the difference.
Premium Warranty
Every Master Spa is backed by an impressive warranty to give you peace of mind.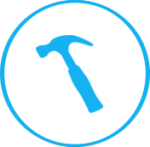 Life Time
Structural Warranty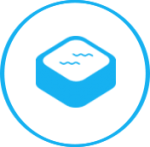 8 Years
Acrylic Shell Warranty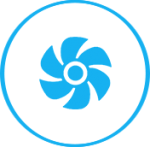 5 Years
Heater & Jets Warranty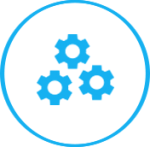 2 Years
Equipment Warranty
We Deliver Nationwide
We are proud to be one of the only Spa Pool retailers that always have stock on hand. This means when you've selected your new relaxation retreat we can deliver it as soon as you're ready.
Can we deliver to you? Enquire now for information on delivery depots, manpower, driveway, hiab and rural deliveries.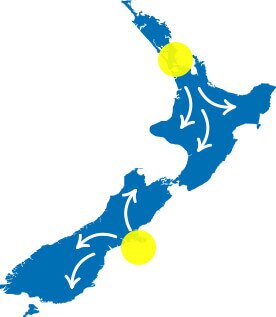 Frequently asked questions
ALL YOU NEED TO KNOW ABOUT THE CALIFORNIA
Are Alpine Spas good quality?
We value integrity here at Alpine Spas and take exceptional pride in our products. We proudly guarantee that every Alpine Spa is meticulously crafted with over 40 hours of skilled workmanship involved. 

All of our spas are fitted with industry-leading components, such as Balboa® and SpaNet control systems. We use American-made Lucite® acrylic shells and the latest in water purification systems. Each model is also fitted with our robust Four Layer Insulation System, designed to heat your spa quicker and save you money.
Do I need to fence my spa pool?
In most cases, the answer is no. We're a safety-first company and carefully design our portable spas to meet the fencing requirements stipulated in Council requirements. 
Here are the stipulations made by councils.

A cover may be used as a barrier for a small heated pool with a water surface area of 5m² or less and with walls that stand 760mm above the adjacent floor or ground. 

The cover must restrict the entry of children when closed. 

The cover must be able to withstand a reasonably foreseeable load. 

The cover must be able to be readily returned to the closed position and have signage indicating its child safety features.



Our spa covers far exceed the minimum requirements outlined. 
Do you do finance?
Yes, we work directly with GEM finance to offer our customers practical finance options.

GEM finance is one of New Zealand's leading finance providers and works in conjunction with most major retailers around the country. 
Visit our finance options page for more information. 
Does the spa come with a cover for the top of the spa?
Yes, all our spas and swim spas come with fully insulated, lockable covers. Our spa covers are specifically designed to trap the heat, even in the depths of winter!  
What type of base do I need to place my spa on?
Your spa must be placed on a sturdy, flat surface that won't move or waiver under the total weight of your spa once it's filled. Do not place your spa on grass.
The Alpine Promise
We stand behind all of our spas.
NZ's Largest Spa Pool Retailer
With over 30,000 happy customers we are New Zealand's Largest Spa Pool Retailer.
We have the largest Spa Pool showrooms in New Zealand, so you're sure to find a model perfect for you!
Feel free to step inside one of our showrooms in Auckland or Christchurch to see the products for yourself. Take a step inside the tubs themselves (no togs required) to take a closer look and test out the seating and layout and feel fully convinced of your choice. We appreciate it can be a big decision and we're here to help you find the right one!
NZ Wide Service Agents
We understand the importance of speedy after-sales service. We hold a full inventory of spare parts for fast service in the unlikely event of a repair. Our highly skilled technicians can go directly to you, anywhere in New Zealand.
We guarantee you'll be impressed.
Literally. We love our Spas and we know you will too. Within 60 days if you're not satisfied with your Spa Pool, send it back and we will provide a full refund!
Learn more
Talk to Us
Christchurch
Showroom Open
Mon – Fri: 9am – 5pm
Sat– Sun: 10am – 5pm