Designed, built & perfected in the USA
Ambitious designs, feature-rich inclusions, and comprehensive functionality are the name of the game for our USA-made, Master Spas range. True to their name, these Spa Pools refuse to skimp on luxury, culminating in your private slice of paradise that will have you searching for excuses to stay home and soak the day away in total tranquility.
Top Master Spas
Master Crafted in the USA
The perfect spa experience begins with a impeccably designed and constructed spa pool. Master Spas® are proudly made in the Fort Wayne, Indiana, USA.
Master Spas® operates out of a state-of-the-art, 33-acre campus, they are the largest swim spa manufacturer in the world, and largest portable spa and hot tub manufacturer that makes 100% of our product in the USA. The management team has over 150 years of spa manufacturing success, and one of the strongest track records in the industry.
You deserve the world's best
We make the world's best quality, feature-rich spa pools. We take pride in knowing that our swim spas are improving the lives of our customers all over the world. When you buy a Master Spa you become part of the family, and we guarantee you'll receive the same quality service and support the company is renowned for.
We believe Master Spas are the best in the world – you shouldn't settle for anything less.
Reputation for innovation
Each spa pool design is specially engineered and designed to deliver enhanced therapy through smart, innovative design features. For us, quality is a way of life and a state of mind. That's why we implement rigorous standards, premium quality components and an inspection process second to none.
Earth friendly performance and luxury
If there's no efficiency, all the performance in the world would be wasted. We don't believe in waste. Our pumps and heaters are engineered to get more out of less.
Our full foam insulation provides the most efficient heat retention of any spa and dramatically increases the strength and life of the entire structure, while being more eco-friendly.
At the end of the day, you can't beat Master Spas for top performance and low operating costs.
Backyard getaway
Your Master Spa provides the perfect space to relax and enjoy time with loved ones. Reconnect, leave the devices behind and cherish special moments with your family.
It's time to remove yourself from the hustle and bustle of daily living and relax in your own backyard oasis.
Mast3rPur™ Water Management System
The cutting-edge Mast3rPur™ Water Management System utilizes three hot tub sanitisation methods—Ozone, UV-C light and a combination of copper and zinc produced by EcoPur® Charge filtration—to create a more effective hot tub sanitation solution than any other system on the market. The combination of these three natural sanitizers supports overall water quality and reduces the amount of harsh chemicals needed to maintain optimal water balance.
Through the Advanced Oxidation Process (AOP), Mast3Pur™ quickly rids water of contaminants, chloramines and microorganisms with help from each of the three natural sanitation methods. AOP produces powerful hydroxyl radicals that maximize disinfection and reduce chloramines; producing clean, clear, sanitized hot tub water.
Additionally, the QuietFlo Water Care System™, Master Spas® hot tub circulation pump technology, which circulates the water even when the hot tub is not in use. The synergy of the three elements combined with QuietFlo™ water circulation creates a simplicity and efficiency in water sanitation that is unmatched.
Ultra-Violet Purification
When hot tub water is exposed to germicidal UV-C light, the light kills 99% of harmful bacteria and organisms, which means less chlorine for your spa.
Ozone Sanitisation
When absorbed into hot tub water, ozone kills pathogens and microorganisms, destroys organic contaminants and oxidizes non-organic contaminants.
Copper Zinc Sanitisation
The unique combination of copper and zinc in the patented EcoPur® filters creates an electro-chemical reaction that eliminates many microorganisms and removes heavy metals, such as lead and mercury.
QuietFlo Water Care System™
The QuietFlo Water Care System™ utilizes a hot tub circulation pump to maximize efficiency in spa heating and filtration. The hot tub circ pump moves water at 240 litres per minute through the EcoPur® Charge filtration system, filtering the water when the spa is not in use. By keeping the water moving at preset intervals, the circulation pump ensures hot tub water remains filtered and heated evenly.rnrnIn addition to improving water filtration, maintaining a slightly elevated water temperature allows the spa to heat up more quickly, ensuring it's ready when you are. Without the circulation pump, the water would be still, which results in increased demands for spa chemicals and additional time to heat the water to the desired temperature prior to use.
EcoPur® Charge Water Purification
The EcoPur® Charge hot tub water purification and filtration system is Master Spas® newest advancement in clean water technology. This revolutionary hot tub filter is engineered to work in concert with both the Mast3rPur™ and QuietFlo™ systems. The EcoPur® Charge hot tub filter replicates the way nature uses copper and zinc to purify water and remove dirt, bacteria and algae. The hot tub filter fabric is wound tightly into a nautilus cell and is encased by a spring core that allows for maximum water flow. As the water flows through this master core, it is charged by low levels of copper and zinc oxides; these natural elements are safe for your hot tub and create a more efficient way to maintain clear, clean water. By filtering water the same way Mother Nature does, this technology reduces water-soluble heavy metals and, in the process, decreases the amount of harsh chemicals needed to purify the spa water. EcoPur® Charge also controls scale, bacteria and algae, safeguards the hot tub's plumbing and helps prevent damage to swimwear.
Engineered for the world's harshest climates
Our insulation is critical in keeping your spa warm and your power bills low – even in an Arctic Winter.
Icynene™ Full Foam Insulation
Master Spas' environmentally friendly full foam insulation provides the most efficient heat retention available in any spa on the market. Full foam not only keeps running costs low, but also adds structural support to the spa which lengthens the life of its components. Our full foam insulation ensures that you end up with a better spa pool that is cheaper to use.
Premium U.S.A Spa Cover
Our covers are specifically designed to keep heat in and moisture out. With 1" thicker insulation than other models on the market, you can be sure your spa will stay warm – even in the depths of winter.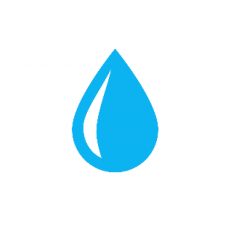 Drainage
Drainage grommets allow trapped moisture to escape keeping your cover light.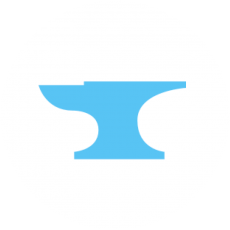 Metal Channel
Two metal channels provide support against snow or accidental damage.
Lock it down
Eight straps secure your cover against strong winds or unwanted access.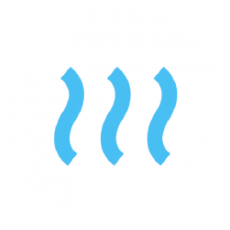 Full Steam Seal
Full length seal insulates the entire fold of cover and reduces heat loss.
Unique Design
Unique features that separate us from the rest.
Technology Tailored to You
Master Spas® control system powered by Balboa® takes spa control to a whole new level. With this easy to use digital system you can set temperature, jets, lighting settings and more all at the touch of a button.
Wifi Upgrade
Control your spa anytime, anywhere, anyplace! The Balboa Worldwide App (bwa™) module add-on allows you to control the jets, temperature settings and more – all from your smartphone or tablet. Talk to a sales consultant today about purchasing the bwa™ module upgrade with your Spa Pool and enjoy water that's ready whenever you want to take a dip!
Orion Light System™
Illuminate your spa and create the perfect setting to improve your feeling of well-being. The programmable Orion Light System™ allow you to choose from relaxing, party or entertainment modes to suit your occasion and lend some ambiance. You can change the entire mood with lighting.
Master Glow™ Back-Lit LED Cascading Waterfall
Listen to the calming sound of falling water while you sit back and enjoy a soothing massage. Our water features are designed to enhance the power of meditation and relaxation. Water meditation can help cleanse your mind and reduce stress on your body.
Relax. Unwind. Recover.
A soothing massage – anytime you like.
World Class Hydrotherapy Jets
From deeply relaxing to powerfully invigorating, our hydrotherapy Jets offer a full range of massage types. Swirling, pulsing, streaming or penetrating, Master Spa's jets work effectively for virtually every therapeutic technique. Experience hydrotherapy jet-driven water today to feel the difference.
Talk to Us
Christchurch
Showroom Open
Mon – Fri: 9am – 5pm
Sat– Sun: 10am – 5pm